Fill your pocket!
Filling your bag with balls you've stumbled across in search & rescue missions for your own will only get you so far. However, a lesser-known truth about golf balls is that you really need to know about the right model for your game.
Srixon Z-Star or Z-Star XV?
Let's take brand-new Z-Star & Z-Star XV models as an example.
You'll no doubt have heard of these before or seen them sitting in the pro shop. Well, for 2021 they've had a big upgrade but the question remains:
How do you know which one is right for your game?

Well, as you can see in the image below, the Z-Star XV will give you slightly higher and longer ball flights, whilst the Z-Star is designed for a super-soft feel and more greenside spin.
Your choice comes down to which one will get the most out of your game and, of course, personal preference.
So, if you had to pick one of these models for your next round, which would it be?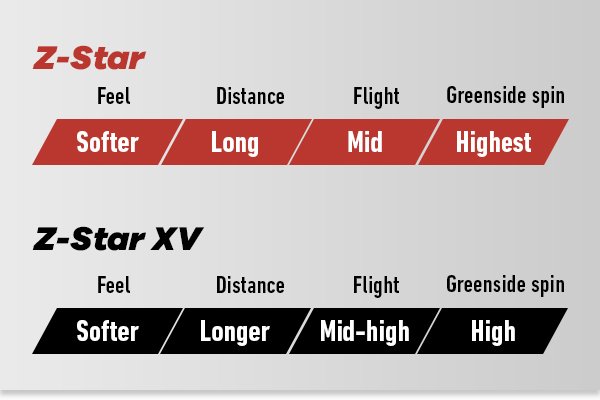 Back to Articles