Ready for the season?
A new year always brings with it a sense of renewed motivation when it comes to improving your golf game – and 2019 isn't any different. So, before you head to the course next, go into the garage and give your equipment the once-over to make sure all is in order for the year ahead.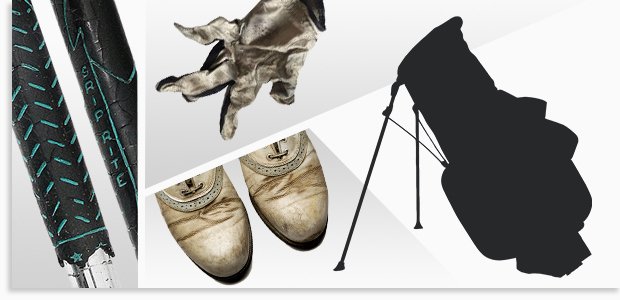 What will you find inside yours?
Is it half-broken tees and scuffed golf balls galore in there? Perhaps your glove is so tattered you don't know which holes are for your fingers?
What about your grips: have they worn away so badly that you have a better chance at holding on to the shaft? Or maybe the leather upper on your shoes is beginning to crack?
Whatever it is, come and speak to us – we can fix you up with the best the golf industry has to offer, from tees to shoes to any accessory you can think of.
Back to Articles